Become a
Front End Developer
Learn to create interactive websites with state-of-the-art programming languages, tools, and frameworks used by 99% of front end developers in the industry. Design a website's look and feel, code web page appearance and functions, and so much more!
Integrate graphics, audio files, video clips, and apps.
Incorporate forms and widgets for user interactions.
Test website across platforms from laptops to smartphones.
Fix defects and upgrade functionality.
Accelerate Your Career This Year
Start Your Application
6 month At 5 hrs/week
191 Lessons
120 Hours
In Collaboration with

Pinpoint Forecast for a Front End Developer
Winning in the Job Market
Front End Developers have been in high demand for more than a decade, and the pace is only accelerating with the explosion of start-up companies, exciting new smart devices, and the global Digital Transformation wave. Web developer jobs in the US are projected to grow 8% through 2029, from 174,000 jobs to 188,000 jobs.
Who's Hiring Right Now






Average Front End Developer salary
In the United States of October 2020
Junior — $40,000
Middle — $59,000
Senior — $92,000
Highway to Your Future
Front End Developer
Learn to design, develop, implement and manage all visual elements of a website. Expand from static web pages to interactive, data-rich web applications using advanced programming languages and frameworks. 
Use industry-leading tools to find and fix code defects. Manipulate graphics and images to enhance page appeal. Incorporate easy-to-use navigation menus and widgets to give users a successful experience on your site.
Your Learning Track (191 videos 57 hours)
Git Fundamentals

7 videos

Git Fundamentals

7 videos

JavaScript, Part 1 of 6: Fundamentals

15 videos

JavaScript, Part 2 of 6: Objects, Arrays, and Expressions

5 videos

JavaScript, Part 3 of 6: Functions

4 videos

JavaScript, Part 4 of 6: Object Constructors

3 videos

JavaScript, Part 5 of 6: Web

6 videos

JavaScript, Part 6 of 6: Objects

4 videos

Learning Angular

32 videos

Learning Angular, Part 1 of 7: Introduction

5 videos

Learning Angular, Part 2 of 7: Directives

4 videos

Learning Angular, Part 3 of 7: Posting Data

3 videos

Learning Angular, Part 4 of 7: Routing and Pipes

6 videos

Learning Angular, Part 5 of 7: Forms

5 videos

Learning Angular, Part 6 of 7: Create Reservation App

4 videos

Learning Angular, Part 7 of 7: Check-in and UI

5 videos

React, Part 1 of 7: React Basics

8 videos

React, Part 2 of 7: Intermediate React

7 videos

React, Part 3 of 7: City Tours Project

7 videos

React, Part 4 of 7: Advanced React

4 videos

React, Part 5 of 7: TODO Project

7 videos

React, Part 6 of 7: Food2Fork Project

13 videos

React, Part 7 of 7: Tech Store Intro

4 videos

React by Example

38 videos

React by Example, Part 1 of 7: First Components

4 videos

React by Example, Part 2 of 7: Page Setup

5 videos

React by Example, Part 3 of 7: Products Setup

5 videos

React by Example, Part 4 of 7: Products to Cart Logic

6 videos

React by Example, Part 5 of 7: Cart Page

6 videos

React by Example, Part 6 of 7: Product Filter Component

6 videos

React by Example, Part 7 of 7: Contentful and Paypal

6 videos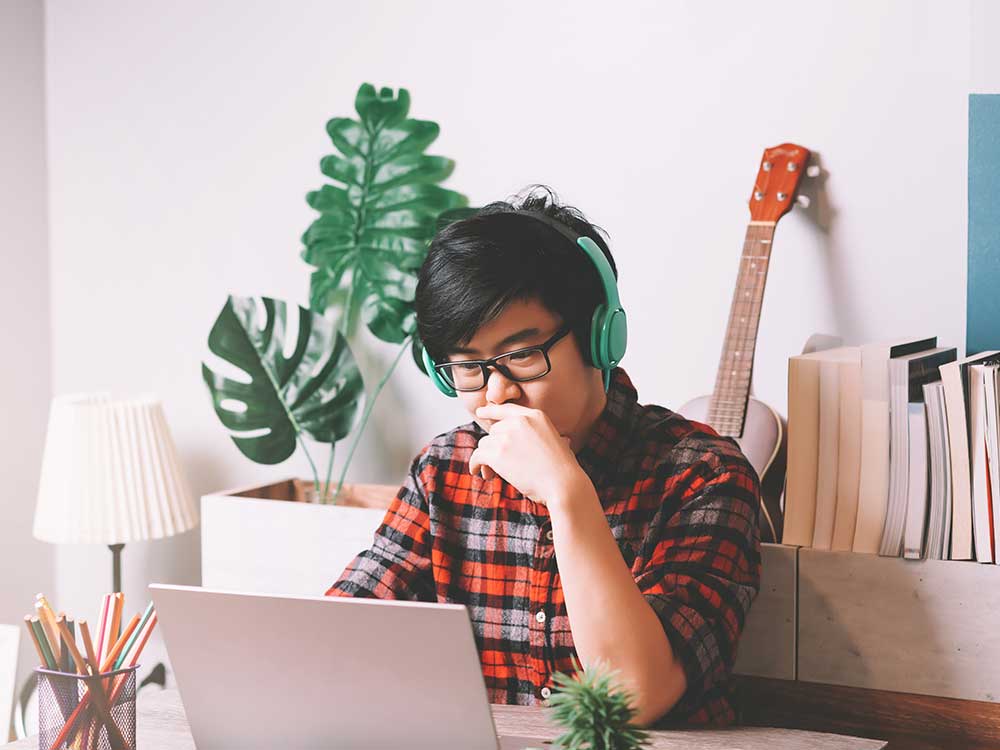 Services for Success
Mentor support
Real-world projects from industry experts
Project feedback from working professionals
Interview preparation
Resume services
Pathway to Your Dream Job
Modern courses and learning activities in state-of-the-art technologies prepare you for your new career. An extensive video library forms the heart of the training process, supported by an automated Learning Assistant and a personal Career Advisor to help you achieve certifications and core competencies.
An internship provides hands-on, real-world practice using your newly gained skills on projects defined by industry experts, adding practical experience to your resume. Labs, periodic Master Classes, and access to an Online Professional Community allow you to solidify your technical expertise.
Take advantage of job acquisition services, such as Resume Creator and Online Reputation Builder to boost your search for your dream job. An Interview Coach prepares you for that crucial interaction with targeted employers, giving you a head start over the competition.
Arriving at Journey's End
Learn
As a Front End Developer, you will learn to create inviting, user-friendly websites using industry-standard tools, such as HTML, CSS, and Javascript, and cutting-edge technologies like JQuery, Angular, and React. 
Average Time
On average, successful students take six months to complete this program.
Benefits
Built-in Learning Assistant keeps you on track and on target
Real-world projects from industry experts put you in the fast lane
Technical mentors accelerate your progress
Personal career coach and services help you cross the finish line
Stay Sharp While Staying Safe
Financial support is available to put you on the road to success
Learn new, high-paying job skills from home at your own pace
Take the fast track to a brighter future by learning today
Checkout Now

- OR -
Buy now, pay later

Buy now, pay over time with PayPal Credit,
and get 6 months special financing.
Do you have a promo code?
We built RemoteMode so that you can build a life you want. Join us!