Become a
.Net MVC Developer
Learn to build software using the languages and technologies of the Microsoft .NET MVC framework. Use both client-side and server-side technologies to develop web applications deployed by nearly 200,000 companies in the United States. As a .NET MVC Developer, you will be responsible for:
Small web sites to enterprise web applications.
Developing and supporting existing applications.
Integrating with front-end developers.
Analyzing requirements and designing new functionality.
Delivering high quality applications.
Troubleshooting and solving system problems.
Accelerate Your Career This Year
Start Your Application
6 month At 6hr/week
239 Lessons
147 Hours
In Collaboration with

Pinpoint Forecast for a .Net MVC Developer
Winning in the Job Market
Microsoft ASP.NET systems run the information technology in thousands of companies around the world. Linkedin.com reports 41,000 jobs in the US for .NET developers. .NET skills are among the top five in-demand skills at major companies. ASP.NET Developers are included in the projected 22% job growth statistics for the next ten years, resulting in more than 8,000 new jobs by 2029.
Who's Hiring Right Now






Average .Net MVC Developer salary
In the United States of October 2020
Junior — $69,000
Middle — $94,000
Senior — $118,000
Highway to Your Future
.Net MVC Developer
Learn to code front-end and back-end programs using HTML5, CSS3, C#, and the MVC framework. Create SQL Server databases and build queries, functions and stored procedures to manipulate the data.
Participate on software development teams as they use the .NET platform to implement sophisticated solutions for enterprises of all sizes and in all business sectors, from start-ups to corporate giants.
Your Learning Track (239 videos 70 hours)
JavaScript, Part 1 of 6: Fundamentals

15 videos

JavaScript, Part 2 of 6: Objects, Arrays, and Expressions

5 videos

JavaScript, Part 3 of 6: Functions

4 videos

JavaScript, Part 4 of 6: Object Constructors

3 videos

JavaScript, Part 5 of 6: Web

6 videos

JavaScript, Part 6 of 6: Objects

4 videos

Programming C# 6

82 videos

Programming C# 6, Part 01 of 12: Getting started

5 videos

Programming C# 6, Part 02 of 12: Your First App

8 videos

Programming C# 6, Part 03 of 12: Projects and Syntax

5 videos

Programming C# 6, Part 04 of 12: Variables and Data Types

5 videos

Programming C# 6, Part 05 of 12: Adv Data Types and Operators

8 videos

Programming C# 6, Part 06 of 12: Strings, File I/O, and Data Types

9 videos

Programming C# 6, Part 07 of 12: Conditions and Looping

5 videos

Programming C# 6, Part 08 of 12: Objects and Classes

6 videos

Programming C# 6, Part 09 of 12: Objects and Types

4 videos

Programming C# 6, Part 10 of 12: Classes and Methods

9 videos

Programming C# 6, Part 11 of 12: Advanced Class Features

9 videos

Programming C# 6, Part 12 of 12: Arrays and Sorting

9 videos

ASP.NET Core 3.1 MVC

29 videos

ASP.NET Core 3.1 MVC, Part 1 of 7: Project Creation

5 videos

ASP.NET Core 3.1 MVC, Part 2 of 7: Repository Pattern

3 videos

ASP.NET Core 3.1 MVC, Part 3 of 7: Category and Frequency CRUD

4 videos

ASP.NET Core 3.1 MVC, Part 4 of 7: Service CRUD and Homepage

4 videos

ASP.NET Core 3.1 MVC, Part 5 of 7: Orders and Shopping Cart

4 videos

ASP.NET Core 3.1 MVC, Part 6 of 7: Admin Registration

4 videos

ASP.NET Core 3.1 MVC, Part 7 of 7: Authorization and Deployment

5 videos

OWASP, Part 1 of 4: Avoiding Hacker Tricks

6 videos

OWASP, Part 2 of 4: Forgery and Phishing

3 videos

OWASP, Part 3 of 4: Threats and Session Security

4 videos

OWASP, Part 4 of 4: Misconfiguration and Data Encryption

5 videos

OWASP Top 10 2017 Update

11 videos

OWASP Top 10 2017 Update

11 videos

OWASP Proactive Controls

10 videos

OWASP Proactive Controls, Part 1 of 2: Controls 1 through 5

6 videos

OWASP Proactive Controls, Part 2 of 2: Controls 6 through 10

4 videos

SQL Server 2016 Core

25 videos

SQL Server 2016 Core, Part 1 of 3: Getting Started

8 videos

SQL Server 2016 Core, Part 2 of 3: Install and Configure

8 videos

SQL Server 2016 Core, Part 3 of 3: Interface and Querying

9 videos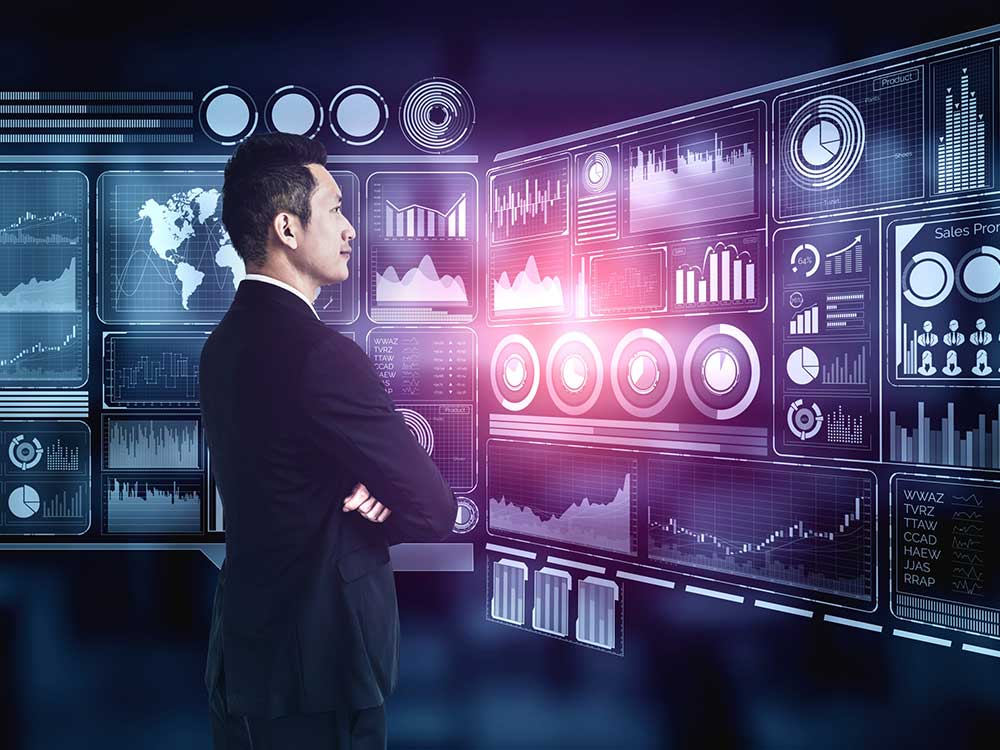 Services for Success
Mentor support
Real-world projects from industry experts
Project feedback from working professionals
Interview preparation
Resume services
Pathway to Your Dream Job
Modern courses and learning activities in state-of-the-art technologies prepare you for your new career. An extensive video library forms the heart of the training process, supported by an automated Learning Assistant and a personal Career Advisor to help you achieve certifications and core competencies.
An internship provides hands-on, real-world practice using your newly gained skills on projects defined by industry experts, adding practical experience to your resume. Labs, periodic Master Classes, and access to an Online Professional Community allow you to solidify your technical expertise.
Take advantage of job acquisition services, such as Resume Creator and Online Reputation Builder to boost your search for your dream job. An Interview Coach prepares you for that crucial interaction with targeted employers, giving you a head start over the competition.
Arriving at Journey's End
Learn
To be a full-stack ASP.NET MVC Developer, you will learn HTLM5, CSS3, and C# 6 on the ASP.NET MVC platform. Acquire application security skills with OWASP, and learn to create and manage data in a SQL Server 2016 database.
Average Time
On average, successful students take seven months to complete this program.
Benefits Include
Built-in Learning Assistant keeps you on track and on target
Real-world projects from industry experts put you in the fast lane
Technical mentors accelerate your progress
Personal career coach and services help you cross the finish line
Stay Sharp While Staying Safe
Financial support is available to put you on the road to success
Learn new, high-paying job skills from home at your own pace
Take the fast track to a brighter future by learning today
Checkout Now

- OR -
Buy now, pay later

Buy now, pay over time with PayPal Credit,
and get 6 months special financing.
We built RemoteMode so that you can build a life you want. Join us!