Become a
.Net Razor Developer
Develop the next generation of WebForms with Microsoft's .Net Razor engine. Some of the largest software companies in the world use .Net Razor technology, including Microsoft, Accenture, Stack Overflow, and Double Slash.
6 month
6hr/week
236

lessons

147

hours
Request More Information
View pricing and financing options



About
Job Market
Course Overview
Curriculum
Certificates
Mission Forecast for .Net Razor Developer

$49 000 - $119 000
Average salary of a .Net Razor Developer - Glassdoor.com


Job satisfaction for ASP.NET MVC Developer - Payscale.com

+22% by 2030
Job outlook - U.S. Bureau of Labor Statistics
Landing Zone
ASP.Net has been Microsoft's workhorse technology for web application development for two decades, and it continues to hold a solid share of the software development market. More than 12,000 companies use ASP.Net technologies, and adoption of the Razor platform has grown rapidly since its introduction ten years ago. .NET and SQL Server developers are in the top 10 in-demand skills in 2021. Projected job growth for software developers exceeds 22% in the next decade.
Mission Objective (Who's Hiring Right Now)






.Net Razor Developer
Using .Net Razor, you will be in the forefront of Microsoft's leading-edge web development platform.
+ Estimated 6 month
+ 6hr/week Self-paced
+ 236 On-Demand Lessons
+ 147 Hours Learning Materials
+ Certificate of completion
+ Real-life Virtual Lab Project
Create dynamic web pages with C#.
Configure existing .Net systems.
Provide user support.
Spot and correct defects in programs.
Develop database queries, triggers and stored procedures.
Prepare for Liftoff
.Net Razor Developer
Learn to create web systems and applications from scratch. Compared to traditional ASP.NET technologies, Razor is easier to use and easier to learn. With Razor, you can embed server-side code directly in the web page program.
Train to work on a project team to develop integrated ASP.NET applications. Design and develop web-based services. Work with quality assurance engineers to ensure delivery of high quality and reliable solutions.
Chart Your Trajectory (236 videos 71 hours)
JavaScript, Part 1 of 6: Fundamentals

15 videos

JavaScript, Part 2 of 6: Objects, Arrays, and Expressions

5 videos

JavaScript, Part 3 of 6: Functions

4 videos

JavaScript, Part 4 of 6: Object Constructors

3 videos

JavaScript, Part 5 of 6: Web

6 videos

JavaScript, Part 6 of 6: Objects

4 videos

Programming C# 6

82 videos

Programming C# 6, Part 01 of 12: Getting started

5 videos

Programming C# 6, Part 02 of 12: Your First App

8 videos

Programming C# 6, Part 03 of 12: Projects and Syntax

5 videos

Programming C# 6, Part 04 of 12: Variables and Data Types

5 videos

Programming C# 6, Part 05 of 12: Adv Data Types and Operators

8 videos

Programming C# 6, Part 06 of 12: Strings, File I/O, and Data Types

9 videos

Programming C# 6, Part 07 of 12: Conditions and Looping

5 videos

Programming C# 6, Part 08 of 12: Objects and Classes

6 videos

Programming C# 6, Part 09 of 12: Objects and Types

4 videos

Programming C# 6, Part 10 of 12: Classes and Methods

9 videos

Programming C# 6, Part 11 of 12: Advanced Class Features

9 videos

Programming C# 6, Part 12 of 12: Arrays and Sorting

9 videos

ASP.NET Core 3.1 Razor

26 videos

ASP.NET Core 3.1 Razor, Part 1 of 7: Setup Project

4 videos

ASP.NET Core 3.1 Razor, Part 2 of 7: Book List

5 videos

ASP.NET Core 3.1 Razor, Part 3 of 7: Main List

3 videos

ASP.NET Core 3.1 Razor, Part 4 of 7: Registration and Users

3 videos

ASP.NET Core 3.1 Razor, Part 5 of 7: Authentication and Login

4 videos

ASP.NET Core 3.1 Razor, Part 6 of 7: Service

4 videos

ASP.NET Core 3.1 Razor, Part 7 of 7: Deploy and Upgrade

3 videos

OWASP, Part 1 of 4: Avoiding Hacker Tricks

6 videos

OWASP, Part 2 of 4: Forgery and Phishing

3 videos

OWASP, Part 3 of 4: Threats and Session Security

4 videos

OWASP, Part 4 of 4: Misconfiguration and Data Encryption

5 videos

OWASP Top 10 2017 Update

11 videos

OWASP Top 10 2017 Update

11 videos

OWASP Proactive Controls

10 videos

OWASP Proactive Controls, Part 1 of 2: Controls 1 through 5

6 videos

OWASP Proactive Controls, Part 2 of 2: Controls 6 through 10

4 videos

SQL Server 2016 Core

25 videos

SQL Server 2016 Core, Part 1 of 3: Getting Started

8 videos

SQL Server 2016 Core, Part 2 of 3: Install and Configure

8 videos

SQL Server 2016 Core, Part 3 of 3: Interface and Querying

9 videos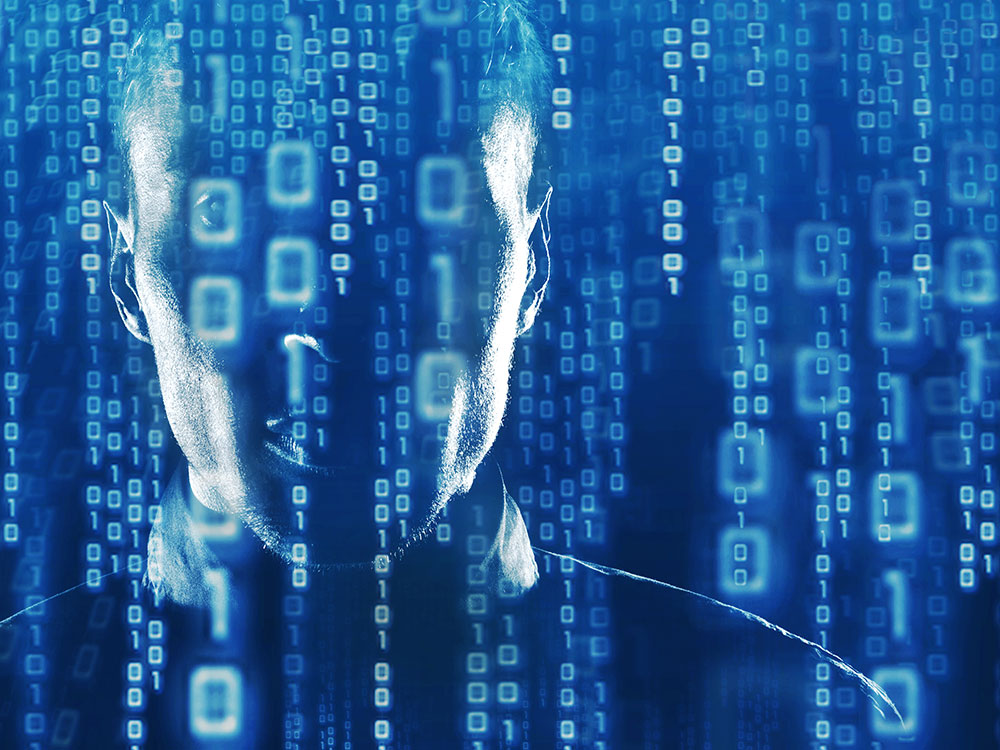 Mission Control
Stay on course with mentor support
Build your portfolio with immersive Virtual Lab projects
See your scores and compete with others in the Dashboard
Measure progress in the Activity Tracking Log
Make the perfect landing with resume help and interview prep
In Collaboration with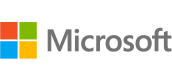 Certificate of Completion
Shareable Certificate upon completion
Real-life projects in virtual labs
100% self-paced program
Course videos and subtitles
Practical graded quizzes
Taught by working professionals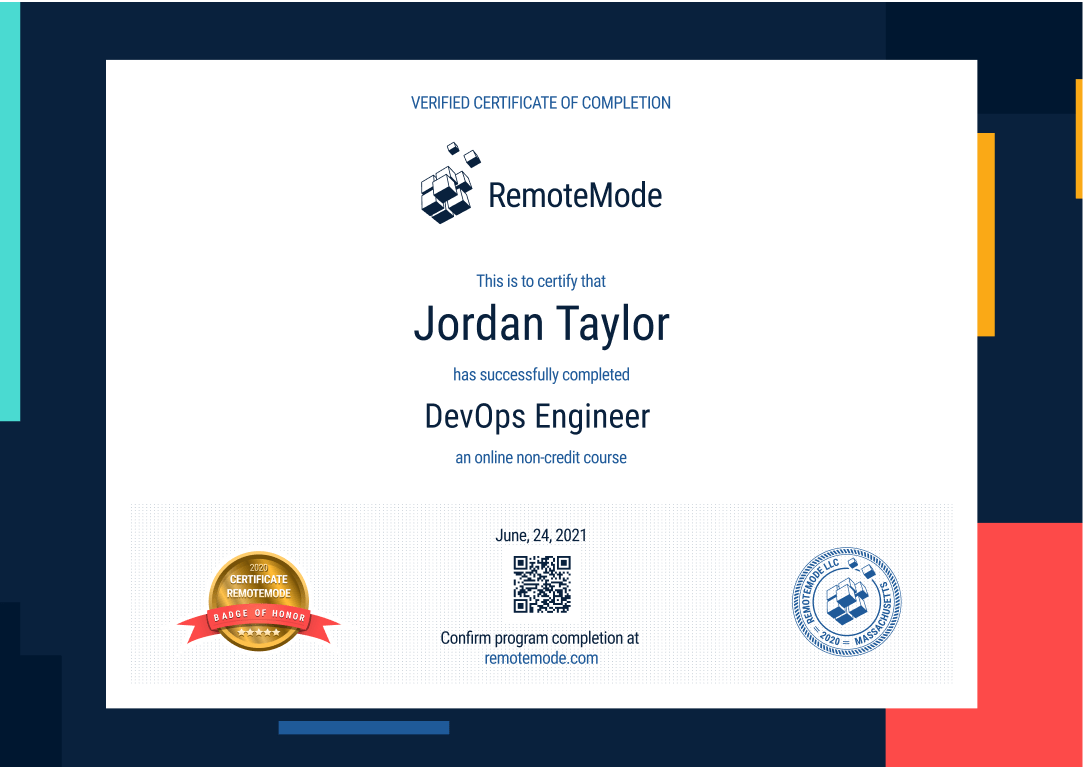 Earn CompTIA certifications to confirm your skills and grab employers' attention.
Mission Success
Learn
Learning C#, SQL Server, and .NET Razor development will put you on the cutting edge of Microsoft programming. Armed with HTML5, CSS3, JavaScript, and SQL Server 2016, you will be ready to design and develop full-stack web applications and services. You will be able to join a development team of software engineers in one of the thousands of companies that rely on Microsoft technologies for their information technology needs.
Average Time
On average, successful students take eight months to complete this program.
Benefits Include
Dashboard and Activity Tracking Log promotes competition and gamification
Virtual Lab projects fill your portfolio with credible experience
Technical mentors accelerate your progress
Personal career coach and services ignite your afterburners to success
Stay Sharp While Staying Safe
Financial assistance is available to fuel your rocket to success
Train for an exciting career journey from home at your own pace
Launch yourself into the stratosphere with powerful new skills
Checkout Now

- OR -
Buy now, pay later

Buy now, pay over time with PayPal Credit,
and get 6 months special financing.
Do you have a promo code?
Launch Stages
Modern courses and learning activities in state-of-the-art technologies prepare you for your new career. An extensive video library forms the heart of the training process, supported by an automated Dashboard and Activity Tracking Log and a personal Career Advisor to help you achieve certifications and core competencies.
Virtual Lab provides hands-on, real-world practice using your newly gained skills on projects defined by industry experts, adding practical experience to your resume. Labs, periodic Master Classes, and access to an Online Professional Community allow you to solidify your technical expertise.
Take advantage of job acquisition services, such as Resume Creator and Online Reputation Builder to accelerate your search for your dream job. An Interview Coach prepares you for that crucial interaction with targeted employers—your booster rocket above the competition.
x
We built RemoteMode so that you can build a life you want. Join us!