RemoteMode Receives CompTIA Authorized Partner Status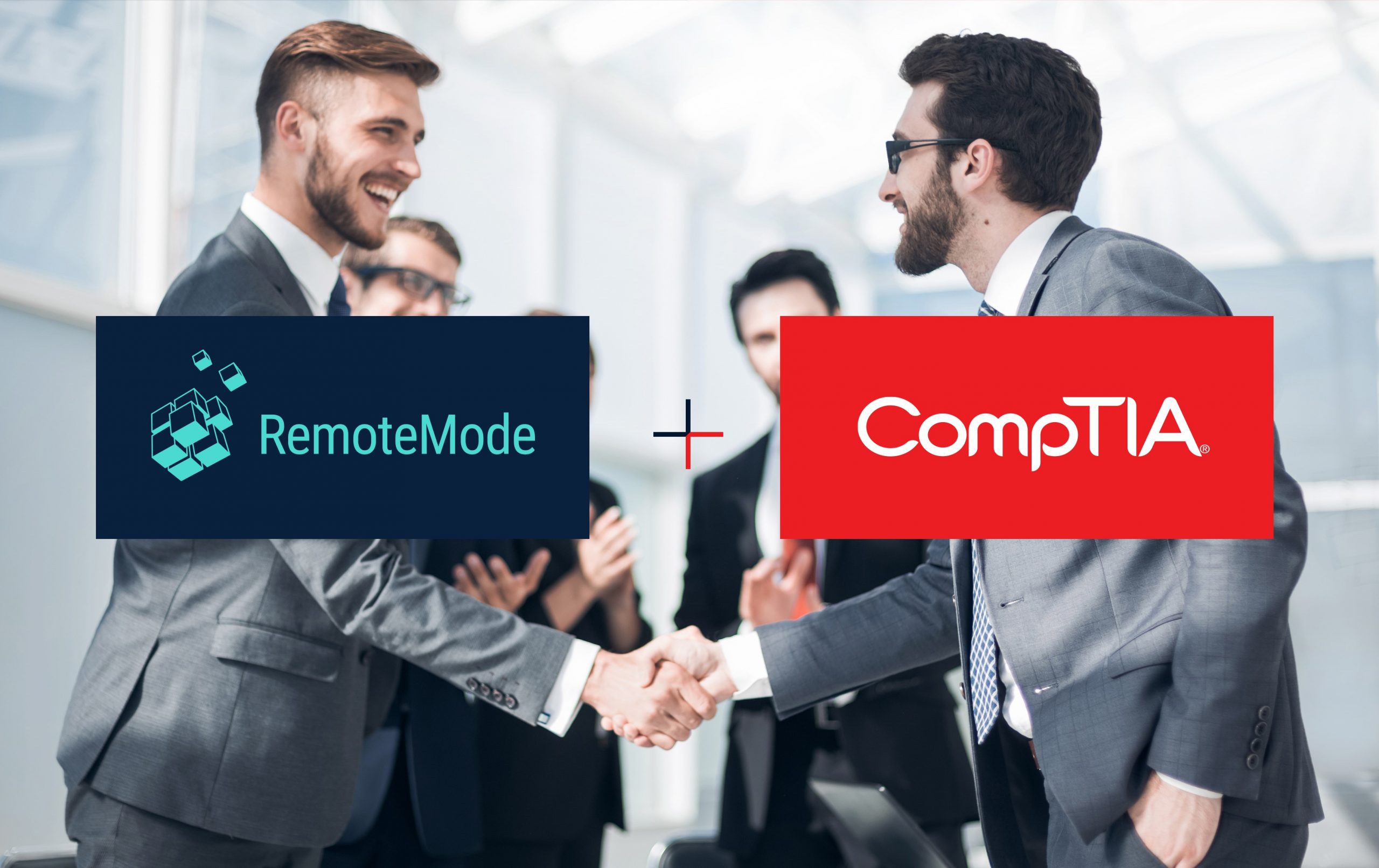 Greater Boston, МА, May 27, 2021 (Newswire.com) -- RemoteMode, the online training company specializing in preparing people for a career change in a wide range of remote jobs, is thrilled to receive the status of Authorized Delivery Partner from CompTIA, the Computer Technology Industry Association. This exciting partnership between RemoteMode and the premiere IT certification organization in America provides valuable tools and resources to enhance RemoteMode's ability to train and certify IT professionals
Partnering with CompTIA accelerates RemoteMode's mission to provide quality training and certifications. Studies have shown that certified employees are better equipped to learn and master new and challenging technologies. For RemoteMode students pursuing IT careers, CompTIA certifications boost them into the job market and communicate to prospective employers that they are prepared to take on complex assignments.
The CompTIA partnership provides RemoteMode with discounts on training resources and access to classroom resources, certification roadmaps, webinars, and CompTIA-hosted conferences and events. CompTIA certifications are highly respected in the IT industry. With one or more CompTIA certifications on their CV, RemoteMode students find more employment opportunities open to them than ever before.
Becoming a CompTIA Authorized Delivery Partner requires professional training organizations to meet strict standards. An Authorized Partner company must directly prepare students to achieve CompTIA certifications and actively encourage students to pursue CompTIA certificates. The company must also employ CompTIA-certified instructors. By awarding Authorized Partner status to RemoteMode, CompTIA recognizes RemoteMode's commitment to deliver quality training and high-value certifications to its students.
About RemoteMode: Headquartered in Greater Boston, Massachusetts, RemoteMode offers a straightforward step-by-step process to start a new remote career and land that first job. The company's innovative, holistic approach was crafted by business owners, educators, and career consultants to address starting a new career from beginning to end. The company's entire process is predicated on knowing what employers are looking for and being able to adequately serve their needs. To accomplish this goal, RemoteMode emphasizes a collaborative learning environment, mentorships by experts in their fields, and experience through in-house internships, i.e., Virtual Lab. They get candidates job-ready with live projects in their portfolios, professional resumes, and job interview skills.
Take the first step to your new remote career!
Welcome Back!
Please enter your email and password to log in: