5 Remote Tech Careers In High Demand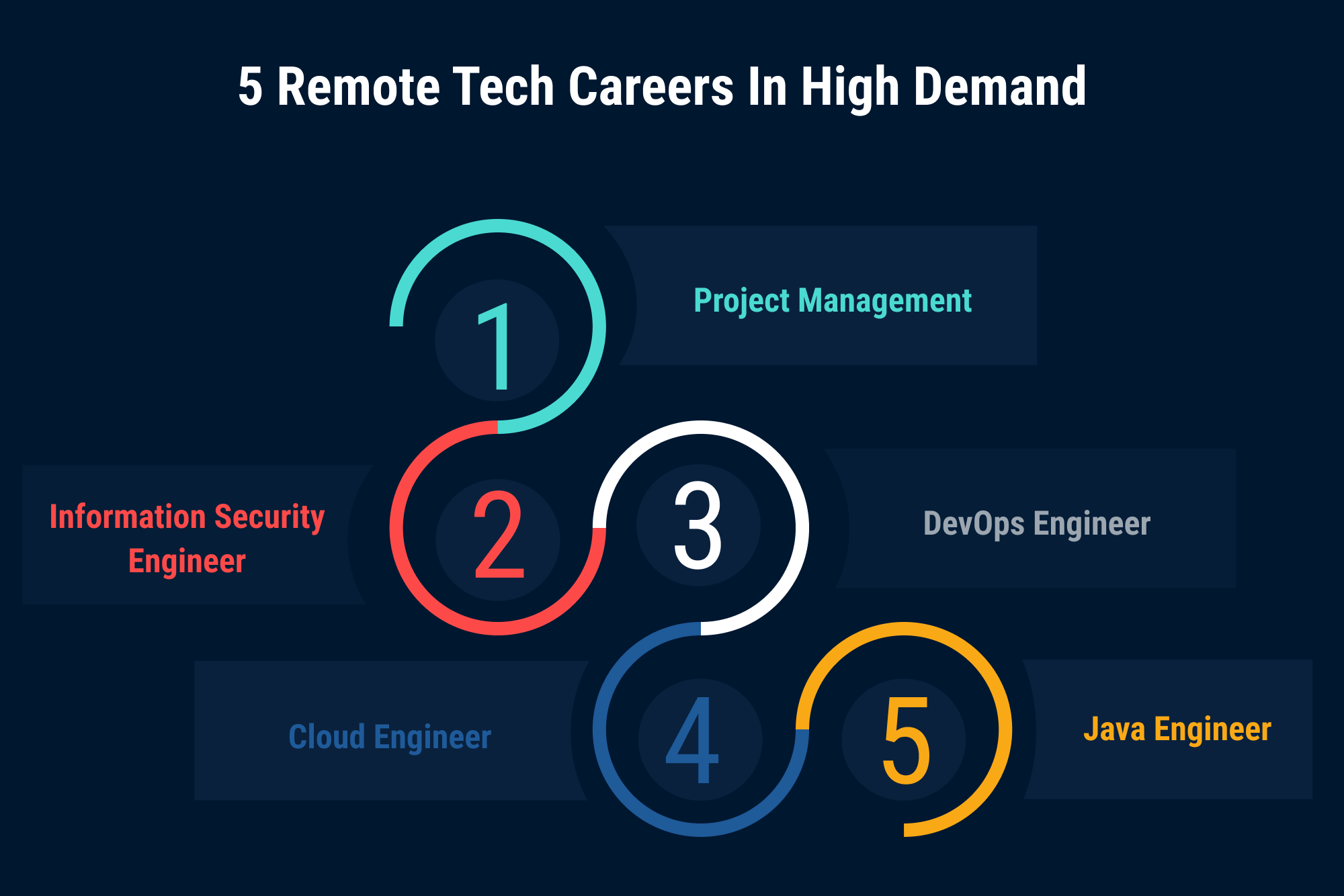 As the world becomes increasingly reliant on technology, the demand for qualified tech professionals is only going to rise. However, with the rapid pace of change in the tech industry, it can be difficult to know which careers are in high demand. Staying up-to-date on the latest trends can help you make informed decisions about your future career.
There are a few key reasons why it's important to know which tech careers are in high demand now. For one, if you're considering a tech career, you'll need to know which skills are most in-demand so you can focus your studies accordingly. In addition, even if you're already working in tech, it's important to stay abreast of changes in the industry so you can adapt your skillset as needed. If you're looking to make a mid-career switch to tech, knowing which careers are in high demand now can help you choose a new field that will offer long-term stability and growth potential.
If you're looking for a career in high demand that can be done from anywhere, these five remote tech careers are experiencing significant growth in popularity. This rise makes them valuable options to invest in for your remote career.
1. Project Management
A project manager is responsible for leading a team of employees to complete a specific goal within a certain timeframe. This career is in high demand because businesses are always looking for ways to increase efficiency and cut costs. Project managers are essential in ensuring that projects are completed on time and within budget. They are also responsible for identifying and resolving any problems that may arise during the course of a project. To succeed in this career, it is important to have strong problem-solving skills and effectively communicate with employees and clients. If you think you have the background to be a project manager or are interested in pursuing a career in project management, now is the time to get started. There has never been a better time to enter this rapidly essential practice.
2. Information Security Engineer
In today's digital age, companies are increasingly reliant on computer systems to store and process sensitive information. At the same time, cyber threats are becoming more sophisticated and widespread, paving the way for greater demand for information security engineers. These professionals are responsible for designing and building systems that provide security for companies' data. They may also be involved in incident response, investigating breaches, and developing plans to prevent future attacks. With the continued growth of cyber threats in volume and complexity, the demand for information security engineers will likely continue to rise in the coming years.
3. DevOps Engineer
A DevOps engineer is responsible for the establishment and maintenance of the development and operational infrastructure of an organization. They work closely with software developers, system operators, and other IT professionals to ensure that code changes are controlled and consistent. In recent years, the demand for DevOps engineers has exploded as organizations recognize the need for a more streamlined and efficient approach to code management.
The DevOps engineer role is complex and requires a deep understanding of both development and operations. As a result, hiring a qualified candidate can take months or even years. However, the benefits of having a DevOps engineer on staff are clear, and the demand for these professionals will only likely grow in the coming years. In fact, the DevOps market size is expected to increase to $57.9 billion by 2030, with an annual growth rate of over 24%. This rapid growth rate makes DevOps Engineering a valuable role in investing your skills.
4. Cloud Engineer
As more and more businesses move to remote work, the need for cloud engineers is becoming increasingly important. A cloud engineer is responsible for designing, building, and maintaining cloud computing systems. To do this, they must have a deep understanding of how cloud-based systems work and be able to troubleshoot any issues that may arise. They must also be able to work with various tools and technologies. In many cases, cloud engineers are also responsible for training other employees on how to use the system.
With so many businesses relying on the cloud for their day-to-day operations, cloud engineers are in high demand. Companies are looking for candidates with the skills and experience necessary to keep their operations running smoothly. As the transition to remote work continues, the need for cloud engineers will only increase.
5. Java Engineer
A Java developer is a software engineer specializing in designing, developing, and deploying Java-based applications. Java is one of the most popular programming languages in use today, so the demand for qualified Java developers is high. Java is used in various applications, from web-based applications and applets to desktop and enterprise-level software. As a result, Java developers must be well-versed in both the language and its associated frameworks and libraries. They must also be able to effectively communicate with other members of the development team, as well as customers or clients. With the right skills and experience, a Java developer can command a high salary and enjoy a successful career.
Take the first step to your new remote career!
Welcome Back!
Please enter your email and password to log in: