5 Surprising Jobs for Economics Majors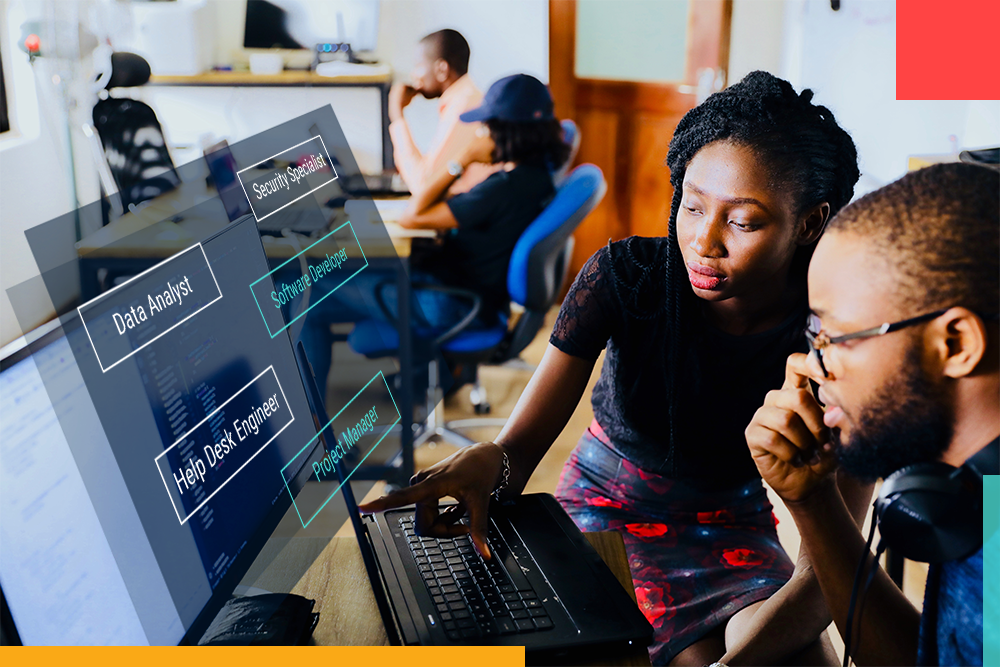 The diverse skills of analysis and problem-solving developed by people with Economics degrees are highly transferable to many career roles. Regardless of the industry or job sector, if you have an Economics degree at any level, you are a highly sought after commodity in today's job market. While the traditional jobs for Economics majors may be hard to come by, such as economist, financial risk analyst, and accountant, a surprising number of careers in less traditional categories are ripe for your skills.
According to the U.S. Bureau of Labor Statistics, the average entry-level job for an economist requires a Master's Degree. If you don't want to spend the time and money on an advanced degree, you can find a number of careers that are wide open to those with Bachelor's Degrees in Economics. Below are examples of just a few of the unexpected careers you might want to consider.
1. Data Analyst
At the top of the list of non-traditional careers for Economics majors is Data Analyst. The key to landing a coveted Data Analyst job is to be conversant not only with the techniques of analysis but also to possess the skills of Database Development and Administration. Add to your Economics education a certification in SQL Database Development, and you immediately launch yourself into the top rung of applicants for data analytics jobs. These are highly paid, high-demand positions with unlimited career growth potential.
2. Software Developer
Python Programming is becoming a staple in companies that rely on Big Data and Data Science to grow and thrive in their industries. If you have both Economics and Python Development on your CV, hiring managers will definitely want to talk to you. Other programming language skills in demand today include Java and Microsoft .Net MVC. Add one of these skill sets to your Economics portfolio, and you will command attention in the job market.
3. Help Desk Engineer
If analyzing and solving problems drew you to your Economics education, and if you have superior communication skills, Help Desk Engineer may be your perfect fit. Add a CompTIA A+ certification to your tool belt, and you will go places. Better yet, don't go anywhere at all! Work from home. Many Help Desk Engineer positions promote remote work situations. Combine problem solving skills, clear communications, and the right technical know-how to write your ticket to one of thousands of jobs begging for the right applicants.
4. Project Manager
While Economics appeals to many who prefer to work alone and crunch numbers, you may be one of those who truly enjoys people and loves working in teams. Your Economics degree has given you a solid business foundation for managing finances and making sound decisions. A natural people-person can combine those business skills with the discipline of Project Management to carve a niche in almost any company in the world. Business growth and development are all about projects. Bringing together Economics with Project Management can put you on top of the stack of resumes sitting on thousands of hiring managers' desks.
5. Security Specialist
Studying Economics has taught you to spot trends, identify data anomalies, and make tough decisions. You understand business value and the strategic role data plays in the health of a company. Balance your business strengths with technical skills in Network Security and "ethical hacking" to be the lynchpin in the security management operations of any company. While Security Specialist jobs are not as prevalent as Software Engineering jobs, these positions are critical in today's environment of cybercrime. A resourceful Security Specialist with experience and a solid background in business can aspire to a coveted C-level position—Chief Information Officer, one of the hottest jobs in corporate America today.
Conclusion
While a Bachelor's degree may not get you a lot of looks in the traditional Economics sector, an Economics major with the right technical skills can be a frontrunner in the remote work technology sector. You don't need four more years of school and another degree to break into the tech job market and put your Economics education to good use. A six-to-eight-month technical training course at RemoteMode can prepare you to enter the job market with both an education and practical skills with industry-recognized certifications. RemoteMode's program not only trains you, it gives you practical, hands-on projects for your portfolio, helps you build a network of tech professionals who can open doors for you, aids in polishing your CV to an attention-grabbing luster, and teaches you to handle interviews like a seasoned pro. Contact a career advisor at RemoteMode today to learn how quickly and easily you can launch yourself into an exciting remote work career.
Take the first step to your new remote career!
Welcome Back!
Please enter your email and password to log in: