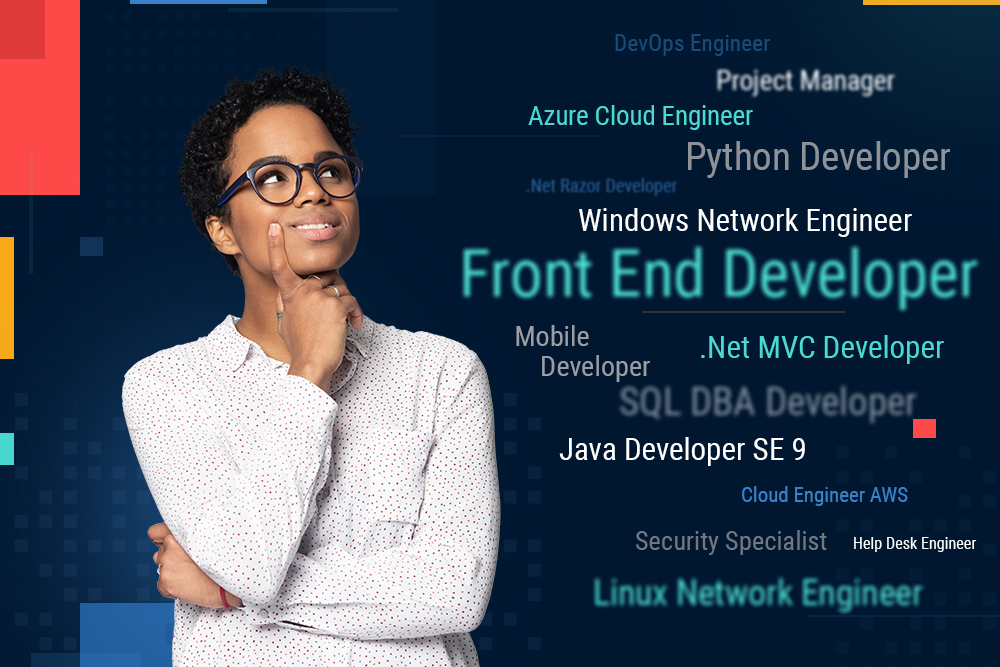 The technology sector offers career opportunities to fit virtually every personality type and talent. Debunk the stereotypes and see how a tech career can be a good fit for you.
Not sure where to start?
Our experienced IT-career counselors are here to help assess your skills and aspirations and guide you toward a career path that will fit you best. There is no cost or obligation.

Traditional careers for a newly graduated Business Major include accounting, management consulting, social media management, and financial analysis.