5 Ways to Get Experience in Tech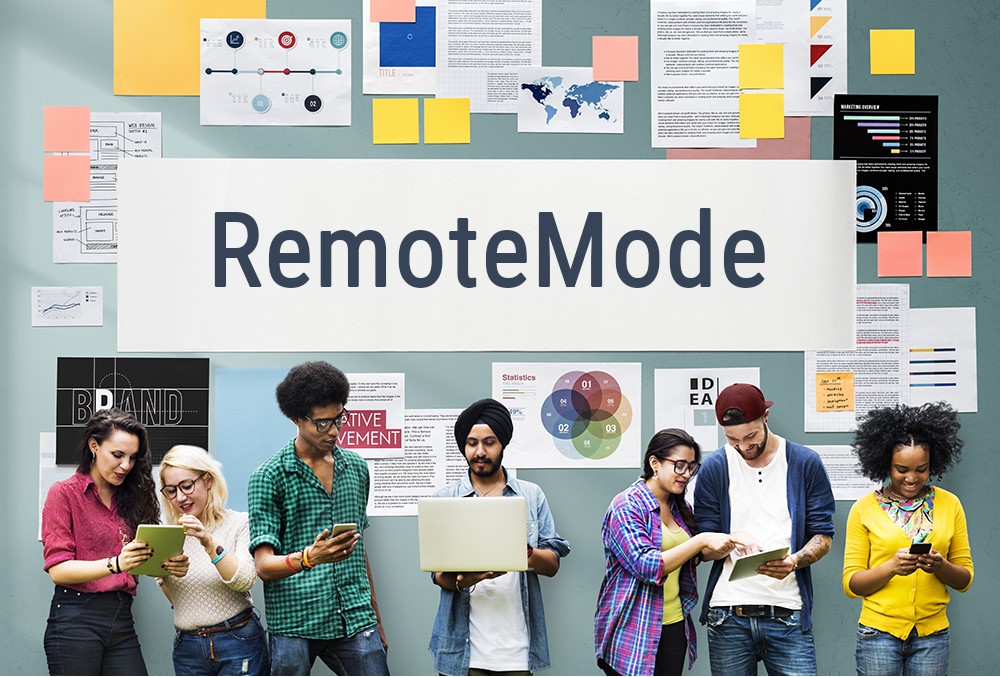 When you hear the word "tech", it is typically shorthand for Information Technology or I/T. Information Technology is the use of computers and software to acquire, manipulate, store, and retrieve information. I/T is at the core of the information revolution that has driven the American economy and society itself for more than fifty years. Current numbers are hard to come by, but the US Bureau of Labor Statistics in 2020 identified up to 86% of the American workforce as white-collar, another term for information workers. In addition, many blue-collar jobs rely on Information Technology in one way or another. I/T workers are vital to creating, running, and maintaining the programs and infrastructure that underlie the American economy.
All this points to I/T being a stable and growing industry. It is a career with a future. Now is an excellent time to prepare to enter the I/T job market. But perhaps you face this familiar conundrum—you can't get a job without experience, but you can't get experience without a job. This dilemma is particularly vexing when you want to change careers. It may seem like nothing you have done in the past is applicable to what you want to do in the future.
Not true. With proper training and some imagination, the experience you need is within reach. Here are five ways you can bolster your shiny new resume with eye-catching experience.
DIY Experience
As your online training prepares you with new skills, look for opportunities to do things with those skills on your own. Create your own projects.
Buy a used server.
Set up a network in your home.
Install and configure a database.
Write an application.
Your DIY projects don't have to be unique or commercially viable. Build your own word processor or email system. Pick an app you like and create your own simple version of it. You will discover and solve many of the problems and challenges the original developers encountered.
By researching and figuring things out for yourself, you will enhance your knowledge and understanding immeasurably. When you get into a job interview, you will not only be able to talk the talk, you can also describe how you have walked the walk.
Get Certified
Vendor certifications increase your job opportunities, your starting salary, and your value to your new employer. Industry-recognized certifications demonstrate your skills and indicate a minimum level of experience with targeted technologies. When your resume boasts such certifications as AWS Cloud Practitioner, ITIL Foundation, Azure Admin Associate, CompTIA A+, CompTIA Security+, Certified Ethical Hacker, and others, potential employers know what you can do and can readily determine your fit in their organizations.
Volunteer
Volunteer opportunities abound in your community. Many small businesses need help but cannot afford it. Offer to build a web page for your favorite coffee shop, pet store, or boutique. Charity organizations thrive on volunteer workers. Look for fund-raising foundations, food banks, and community outreach organizations that need automated donor and contact lists, inventory databases, and financial management applications. Perhaps the pastor and staff at a church in your neighborhood could use a better office network and upgrades to their computers. Public schools are always short on funds and eager to receive help with technology in the classrooms and in the administrative offices. Especially if your volunteer hours occur while you are still in training or holding down a full-time job, you show employers your dedication and determination.
Internship
Internships, either paid or unpaid, have become popular ways for students to get valuable experience. As an intern, you become a temporary employee of a company and work alongside seasoned professionals who structure projects for you. An internship in a real company, working under professionals, provides excellent experience in an organized way. You work in a real-world environment doing real work. You create connections with coworkers and managers to strengthen your network as well as performing resume-building projects.
RemoteMode's training program comes with a built-in intern opportunity. Rather than beat the bushes on your own to find an internship, let RemoteMode place you in a professional intern position with one of their partner companies. An internship provides you with a huge advantage in the competitive I/T job market.
Capitalize on Cross-over Experience
Technical skills are only part of the formula for pivoting to a new career. Soft skills are a big part of any job. Your ability to communicate, collaborate, innovate, plan, organize, and deliver on schedule are stellar qualities that tell employers you can get the job done. Your demonstrated work ethic speaks volumes to potential managers who want workers who can produce results. The more successful you have been in previous jobs, the better chance you have of landing a job in a new field, regardless of the technical skills the new job requires. Keep your soft skills sharp while you build new technical skills to make yourself stand out from the crowd for your next employer.
Conclusion
Your future is what you make it. No one is simply handing out jobs and salaries simply because you are standing in line. Your industry-recognized training in I/T at RemoteMode, coupled with innovative opportunities to create meaningful work experiences, will prepare you for the exciting leap into a tech career. View RemoteMode's extensive list of excellent I/T career paths for which training is available, then contact a RemoteMode career counselor to find out how easily you can start down the path to your tech career.
Take the first step to your new remote career!
Welcome Back!
Please enter your email and password to log in: