Day in the Life of a Cloud Engineer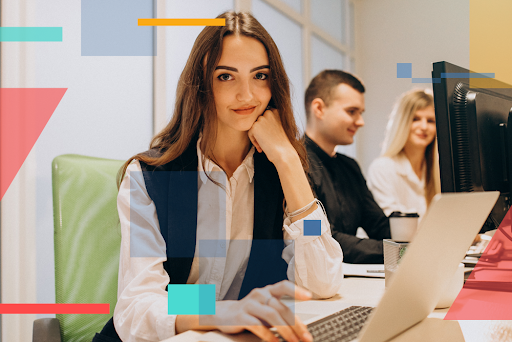 Cloud Engineers manage an organization's cloud-based systems and processes. While many companies focus on a single cloud provider, such as Amazon Web Services (AWS) or Microsoft Azure, some companies use more than one cloud service. So, Cloud Engineers may need to be conversant with several service providers.
Cloud computing is at the forefront of the Digital Transformation for businesses around the world. More than 66 percent of large companies are reportedly moving their business applications and data stores to the cloud. Small businesses are even hungrier for cloud services. The cloud gives small companies the computing capabilities that only giant corporations once could afford. As a result, Cloud Engineers are in high demand in virtually every industry.
Cloud engineering is a specialized area of IT that requires training and certifications. The high demand plus the emphasis on training combine to push Cloud Engineer salaries up the scale. The average salary for a Cloud Engineer is $120,000. The expense of training is quickly offset by such lucrative salaries.
To give you a sense of what your life as a Cloud Engineer could be like, this article looks at the typical day for a Cloud Engineer in a mid-sized company.
Meet with cross-functional teams
A day at the office or working remotely typically begins with meetings with the project development teams you support. Your role is to ensure that the developers have the cloud environment and services they need to deploy and test their applications. You may support several teams, so you may attend more than one daily stand-up. These meetings are usually brief, so people generally don't sit down at a table, they simply stand around the meeting room. Hence, the name daily stand-up. In this meeting, each participant takes a turn explaining what they did yesterday, what they plan to do today, and what problems they face. This is where you learn what help the developers need with the cloud services. These tasks will be your priorities for the day.
Create monitoring and alerting processes for cloud services
As the Cloud Engineer, you are responsible for ensuring that the cloud resources are up and available not only for the development teams, but for the end users who rely on the applications and data in the cloud. Many companies have international employees, so computer systems are in use 24x7. You want to know about an outage or a degradation of performance before your users do, so monitoring and alerting are critical components. As the cloud expert, you have the skills and know-how to create processes that can alert the Operations Center the moment a glitch in the cloud causes problems for the end users.
Maintain and troubleshoot problems in the cloud
One of the great advantages of cloud computing is the fact that a third party operates and maintains the cloud infrastructure. Whether it is Amazon, Microsoft, or Google, you know that a large staff of specialists are constantly monitoring, upgrading, and streamlining the physical data centers and equipment on which the cloud resources depend. As a result, cloud computing is generally quite stable and reliable. Nevertheless, things can still go wrong, either with a piece of hardware or software on the provider's end or with a bug in the software or services your teams have deployed. When alerts come into the Operations Center that impact one of your applications, you are on-call to work with developers, administrators, and operators to find the source of the problem and fix it as quickly as possible.
Patch production services
While the third-party providers handle the basics of servers, storage devices, and network components, your teams deploy services, functions, and applications on top of the cloud infrastructure to deliver systems for the end users. Your solution components require patching and upgrades from time to time. Sometimes the development team has added a new feature to an application, and sometimes vulnerabilities and bugs are discovered in code that is already deployed. You help your teams stay up-to-date on the latest releases of third-party services that are essential to the operation of the applications. You must make sure that the newest releases are in the production system—provided those new versions have been tested first.
Document cloud designs and data flows
Documentation is vital to the health and longevity of computer systems. Creating applications and solutions involves a great deal of creativity. If the essence of that creativity is not captured in documents, the people that come behind you may have a very difficult time figuring out what you did and how you did it to make a system work. Documentation enhances consistency of operations and processes over time. You may need to rely on your own documentation from time to time to quickly solve a problem or accurately repeat a process. Documentation is often the last task on an engineer's priority list, but it is necessary and highly valuable.
Final Thoughts
The above tasks are not everything a Cloud Engineer does. Further, a Cloud Engineer may not perform every one of these tasks every day. Some days may be completely absorbed with troubleshooting or dedicated to creating a new integrated deployment script. Nonetheless, Cloud Engineering is a vital role in every company that relies on cloud computing, which is a majority of major companies in the US and around the globe.
With training and certifications in Cloud Engineering from RemoteMode, you can be prepared to make a major career shift in less time than you think. Contact a RemoteMode career advisor today to learn how you can be ready in just a few months to land an exciting Cloud Engineer job that will put you on a career path for a good life.
Take the first step to your new remote career!
Welcome Back!
Please enter your email and password to log in: