5 Top Jobs to Work Remotely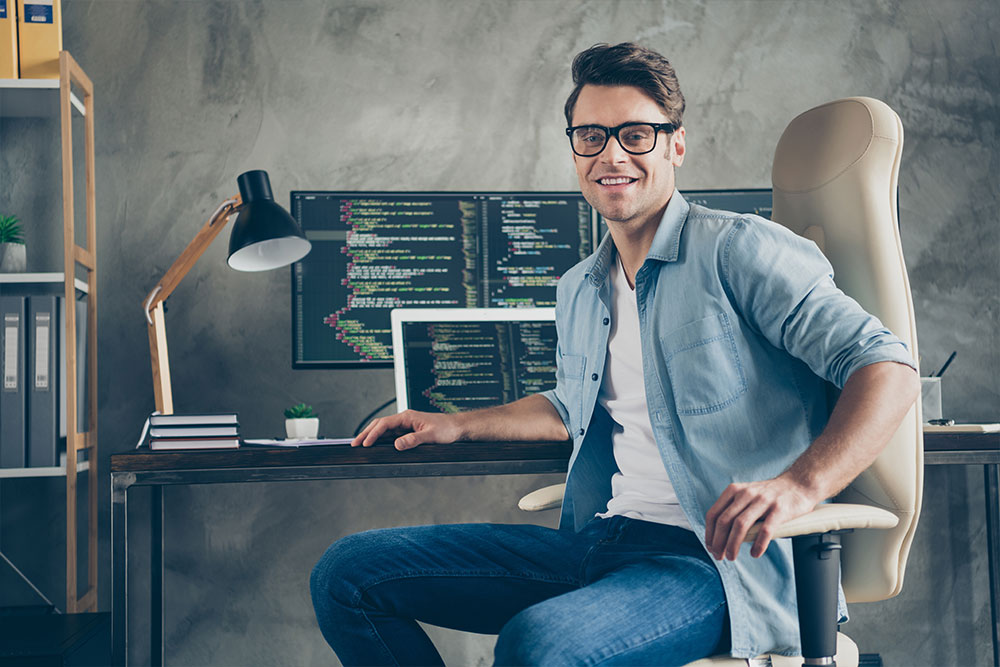 Remote work is the new norm — this fact should catch no one by surprise. While many companies have been forced to embrace remote work during the pandemic, the consensus is that the majority will continue the work-from-home model when the pandemic ends. It turns out that working remotely is good for both the employees and the companies.
If you like working away from the brick-n-mortar office, the chances are, you will be able to continue that lifestyle. This is particularly true if you work in Information Technology. I/T jobs lend themselves quite successfully to remote work. The trends for 2021 indicate that the jobs listed below will be among the most highly recruited remote technology jobs in the near future. If you are trained and certified, you stand a good chance of snapping up one of these positions.
Job 1 – Software Developer
Software developers rank at the top of the pyramid for the best jobs in the nation, according to the U.S. News & World Report Best Jobs of 2020 rankings. Growth is strong in this employment sector, and salaries are high. Software developers create business system programs and applications. Software is the engine that runs the Digital Transformation of the 21st Century. Training and skills in this area will net you an exciting career with fabulous growth potential.
Job 2 – Web Developer
Web development has fit well in the work-from-home model for several years. The US Bureau of Labor Statistics says 16 percent of Web Developers are self-employed, meaning they are freelancers not tied to a particular employer's location. Working from home has been a necessity for many of these professionals. At the same time, those who are directly employed by a company can still perform most of their duties from home, provided they have a computer and a good internet connection. Web developers help design page layouts, code the pages, and add multimedia elements. With skills in this development discipline, you are highly marketable in this career choice.
Job 3 – Mobile Developer
With more and more people using mobile devices, mobile app development is a fast-growing career option. This specialized version of application development uses design software and frameworks specifically for Android or iOS. With a solid background in programming and coding, a developer can easily break into the Mobile Development field. Like other software development disciplines, Mobile Development fits well in the remote work environment.
Job 4 – Database Developer/Administrator
Database Developers create the infrastructure in which data is stored, and they implement queries and functions for retrieving data. Crucial to database administration is securing the data so that only authorized users can access and update it. With the growing spotlight on data hackers, data security is paramount. Data is the lifeblood of every company, and managing that data is a vital role. Database Developers and Administrators can perform all of these functions remotely. Job growth for this role is assured.
Job 5 – Information Security Specialist
Securing a company's database is only part of the story for protecting the enterprise from hackers and intruders. The network that transports data and transactions must also be secured. Information Security Specialists install security software, monitor attacks and breaches in the network, and consult with the infrastructure experts to recommend improved security measures. Because cybercrime is on the rise, the need for Security Specialists is growing. While this role sometimes must perform onsite operations, much of what needs to be done can be accomplished remotely, making this job ideal for working from home.
Conclusion
Many companies focus on remote work jobs. Some of the most progressive companies with remote tech jobs include:
Scopic Software
Live Storm
Just Answer
Twilio
Exodus.io
Trusted Health
Zoom
Preparation is key to shifting to a remote tech career and landing a job with a company like those listed above. Contact a RemoteMode education advisor to learn how quickly you can gain the skills you need to be ready to take your place in this fast-growing industry.
Take the first step to your new remote career!
Welcome Back!
Please enter your email and password to log in: