Top 5 Skills Tech Employers Are Looking For in 2021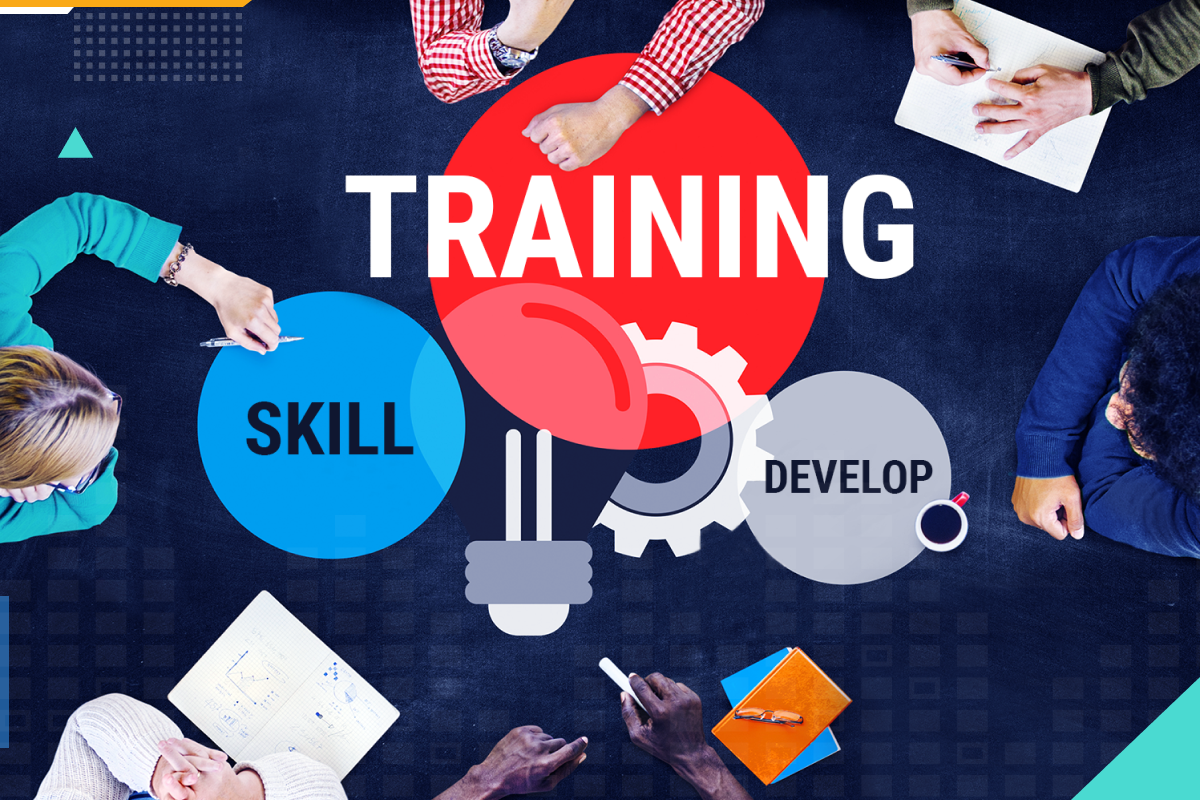 In the Digital Age, digital skills are essential in the workplace. As technology evolves, employers look for candidates who are evolving with it. Current, leading-edge, trending skills are your ticket to a bright future in the tech industry. In fact, digital skills are your calling card for entrance into almost any sector of the economy. The Digital Transformation is sweeping the globe, and virtually every company has been caught up in the DT wave. If you know "tech", every employer in the world is looking for you.
Information Technology is a broad field with deep roots. This article highlights just five of the hottest technical skills in demand today. People who are up-to-date and certified in these five and a dozen other tech skillsets are poised to ride the DT wave.
Programming, Web, and Mobile App Development
People who can code are at the top of practically every I/T manager's wish list for job candidates. In particular, Python Development has grown significantly in popularity with many companies. Python provides a powerhouse of functions for Big Data analytics and Data Science. The heart of the Digital Transformation is data, and data analysis is a huge part of this formidable business trend. Python Developers are in great demand.
Cyber Security
While companies sit on data gold mines and fill their staffs with miners to extract the most valuable nuggets, cybercriminals lurk in the digital shadows. Savvy companies are hiring armies of Cyber Security Specialists to safeguard business digital assets. An effective Security Specialist analyzes malware used by hackers to tunnel into networks, systems, and databases. They detect intrusions and breaches and stop them from damaging systems and stealing information. Security Specialists also devise strategies to protect systems by staying ahead of the evolving tactics of increasingly sophisticated attackers. The more valuable data becomes, the more important the role of the Cyber Security Specialist becomes.
Cloud Engineering
The Cloud has been a primary trigger of the Digital Transformation tsunami. Cloud computing offers virtually any company of any size the opportunity to employ technical resources once available only to the biggest and richest corporations. The skilled engineers who know how to stand up and manage systems in the Cloud are in great demand everywhere. Two of the most popular Cloud offerings are Amazon Web Services (AWS) and Microsoft Azure. Cloud Engineers certified in either of these technologies will find a job market hungry for their expertise.
Network Engineering
A mountain of data is of no value, and brilliantly engaging apps are of no use, if users cannot get to them. If data is the heart of the Digital Transformation, networks are the arteries and veins. Nothing works without networks. Network Engineers build, configure, maintain, and upgrade the networks that transport users around the digital universe. As companies' appetites for data and apps grow, so does their need for Network Engineers. Microsoft Windows and Linux are two major players in the networking space, and Network Engineers certified in either of these technologies can expect employers to compete for their services.
Project Management
Long gone are the days of wild-eyed coders sequestered alone in a dingy room churning out programs while pizzas are slipped under the door. I/T development, whether it's software, hardware, networks, or applications, is a team sport these days. Every team needs a captain, and that captain of the I/T development team is the Project Manager. Project Managers possess the skills to define and initiate a project, organize the resources, define and track the schedule, identify and mitigate risks, and report progress to project sponsors and upper management. The demand for Project Managers grows steadily as the I/T arena becomes more complex and sophisticated. As the value of projects rises, so does the need for Project Managers.
Additional Thoughts
These and other technical skills are crucial if you are looking to shift your career into the tech sector. Soft skills, however, are also highly sought after among employers. You gain technical skills through training and practice by which you can achieve certifications that tell an employer what you can do. Soft skills, on the other hand, do not come as handily, and no certifications tell prospective employers that you excel at creativity, leadership, collaboration, adaptability, communication, personal and professional drive, and other such attributes. These skills come most often through life experience, and your credentials are your personal and work history. So, while you pursue the critical training in hard skills, polish your soft skills. Shiny soft skills and newly minted digital skills make you a formidable competitor in the tech job market.
RemoteMode's full-service program not only offers you world-class training in any of more than a dozen remote tech career paths, the program includes access to mentors and career advisors who are seasoned professionals in the tech industry. They know what employers want, and they will help you prepare in every way to make the leap into your new career. Contact a RemoteMode career advisor today to learn how quickly and affordably you get the training and preparation you need for your next career move.
Take the first step to your new remote career!
Welcome Back!
Please enter your email and password to log in: